---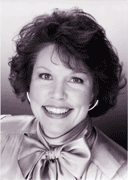 Welcome to my ClassyTip for this week which focuses on:
- Appearance
- Behavior
- Communication
- Use Color to Build an Effective Business Wardrobe - Tip #8
In last week's ClassyTip #7 I explained color theory and how we each have a natural undertone to our skin – yellow or blue based, and that using the proper clothes colors can enhance or detract from our personal appearance.
When you're building a wardrobe for your career, it's important to consider your business image when making all your clothing selections.
Certain colors carry more strength and power, and should be used when you have a job, or a meeting, that requires this image. Think of uniforms – a typical airline pilot wears a dark navy or black uniform. These are powerful colors and give a visual clue to the authority that a pilot has when working.
Should you have a job that is nurturing by its very nature, or you need cooperation and teamwork from others, you would want to select a medium tone color that will make you more approachable.
The industry you're in, the area of the country or world in which you work or travel, and specific demands within your job may override your personal clothing color preferences and desires. Just as these same situations will dictate the styles you select.
In some cases you'll find your most flattering colors also serve the same requirements you have for your job. In other cases, you'll need to select certain colors for the job and use more flattering colors for your social and personal life. Many times just a subtle change of a color shade can give you the best look, and also give you the professional image you need.
Strong colors that give the look of power and a take charge attitude are black, navy, and red. All three colors may be useful additions to your wardrobe. The darker or deeper the color, the higher on the authority scale. Dark navy is more powerful than a mid-range navy. And black can be tricky. All black can be too somber and severe for most daytime wear, unless you're in an artistic field. And the color red is so strong that usually only a touch is needed in business. Think of a man's red tie, or lady's red blouse.

Charcoal Grey is a slightly less powerful color, but very distinguished and professional. The deeper the shade, the stronger the impact. Tweeds can soften or make the color more interesting.
If you have an important meeting in which you'll be giving information, wearing a powerful color will subconsciously reinforce the strength of your company – since you are the company's representative at the meeting.
Your natural undertone coloring may balance these strong colors so they become very good looking on you. Or, if you need to wear a strong color that overpowers your natural coloring, be aware of the strength of your image, and don't shrink from your responsibility to represent your idea or your company with your innate sense of class.
Last week I listed two good starter books on the subject of color and wardrobe, one for women and one for men. In case you don't have ClassyTip #7 handy, here are the links again:
For Women: Color Me Beautiful by Mary Spillane and Christine Sherlock
For Men: Color for Men by Carole Jackson
I'm Looking forward to sending you another of my ClassyTips next Wednesday. Until then, have a great week, and don't forget to visit my Forum that answers your questions on 'Becoming the Best You Can Be'.
Do you have a friend or associate you think may like to receive my free, weekly ClassyTips Newsletter? If so, just press here to let them know.
Also, remember you can always send your questions, thoughts, ideas, and suggestions directly to me at Kim's ClassyTips
For help, please email support@ClassyTips.com
© 2003 ClassyTips.com - all rights reserved
secure-mailer.net is powered by
AutoResponse Plus