---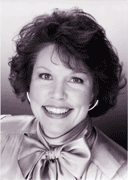 Welcome to my ClassyTip for this week which focuses on:
- Appearance
- Behavior
- Communication
- Please read this, and Thank You for doing so – Tip #23
In today's world what is not expected, but when received is always appreciated?
Very simply the words 'Please' and 'Thank you'. Our lives are always filled with time pressures, cell phones, faxes and computers, and because of the increasing speed of our communications we sometimes loose touch with civil and friendly behavior.
These words are small courtesies that recognize another person's worth. They can season our language – the everyday communication we use in all our relationships. Because of often being rushed and distracted with too many commitments, it's easy to fall into a habit of expecting co-workers and subordinates, even family and close friends, to respond to our requests when asked, without a thought as to whether the request is convenient or reasonable.
On top of that, we sometimes neglect to show our appreciation for the effort the other person has put forth to fulfill our request. In fact, I'll bet we've seen this happen a lot lately, and just maybe we have been guilty?
Yes, work is demanding and the pressures can temporarily put even the best of us into the category of being 'self-centered' or 'inconsiderate'. But if we're not careful, and let that behavior continue or become habitual, we become a permanent member of that group of inconsiderate, self-centered people.
I'm sure that is not the reputation you want. Remember that all of our co-workers and subordinates are important to the success of our company, and being friendly to those around us always creates a better work environment. When we create a more positive environment, time is spent being productive, rather than getting over feeling mistreated or unappreciated.
While many people are on their best behavior at work, let's not forget to be the best we can be at home as well. We care about our family and friends and appreciate having them in our lives, so let's not take advantage of those relationships.
By being considerate to those who are closest to us, we let them know how much value they have to us and how much we appreciate them.
The classy person is always aware of how he or she speaks to others, and realizes co-workers, family and friends deserve considerate, friendly, and civil conversations. Using 'please' and 'thank you' in our daily converstions is easy, and should be used as part of a classy person's friendly, everyday vocabulary.
I'm Looking forward to sending you another of my ClassyTips next week. Until then, have a great week, and don't forget to visit my Forum where you can ask your questions on 'Becoming the Best You Can Be'.

Do you have a friend or associate you think may like to receive my free, weekly ClassyTips Newsletter? If so, just press here to let them know.
Also, remember you can always send your questions, thoughts, ideas, and suggestions directly to me at Kim's ClassyTips
This message is sent in compliance with California Business and Professions Code, Section 17538.4. This mail is never sent unsolicited, and is only delivered to users who have provided their email address in agreement to receive these emails. If any user wishes to be removed from this subscription list, they may freely and at any time use the unsubscribe link or simply reply to this email with "Remove" in the subject line.
For help, please email support@ClassyTips.com
© 2003 ClassyTips.com - all rights reserved
secure-mailer.net is powered by
AutoResponse Plus